Search for Available Jobs
Life in the Dot Foods Canada Warehouse
The Dot Foods Canada warehouse is a fast-paced environment at which no two days are the same. And our warehouse workers keep us running day in and day out.
The warehouse worker position is a physically demanding job, but we make sure every member of our team has the right training and safety-first mindset before they go out on their own. We want every person to feel confident as they navigate our warehouse floor.
Jobs in the Dot Foods Canada Warehouse
Warehouse workers at Dot Foods Canada are responsible for a lot of moving parts throughout the day and not everyone will perform the same job. In time, you'll be trained on all of the different positions and machines. At this point, you'll be put into a rotation so you won't have to do the same tasks every shift.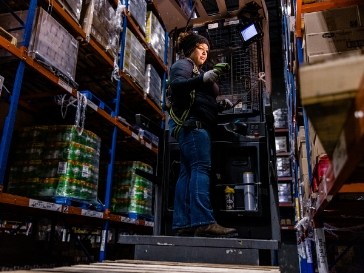 Order Selector (or "Picker")
Pickers are responsible for picking cases and assembling custom pallets of product per a customer order.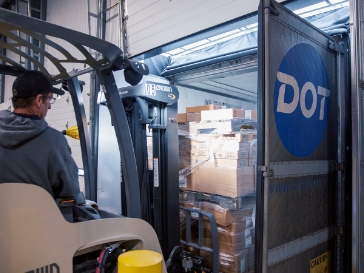 Loading & Receiving
Workers on the dock are responsible for unloading inbound product and loading outbound product onto our trucks.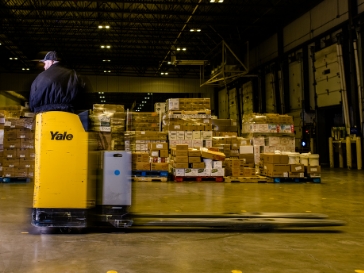 Pallet Jack
Those on the pallet jack move product throughout the warehouse to make everyone's process a little easier.
Three Different Warehouse "Temps"
The Dot Foods Canada warehouse is home to three different warehouse environments or "temps":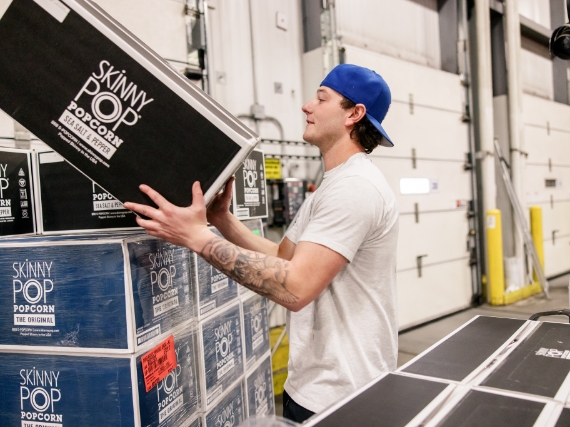 Dry Warehouse
The dry warehouse stores product that does not need to be refrigerated. It may get a little warmer or cooler depending on the weather.
Refrigerated Warehouse
The refrigerated warehouse is kept at around 3 degrees Celsius. You may want to wear an extra layer in here.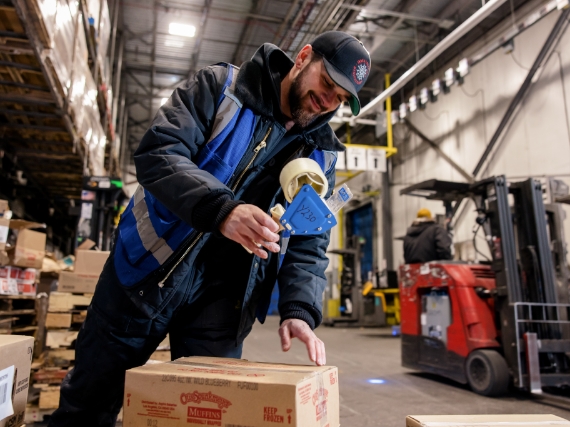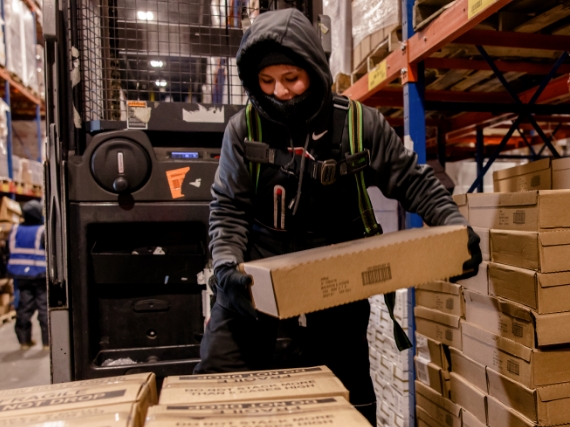 Frozen
The frozen warehouse is kept at right around -20 degrees Celsius. Employees in this warehouse must wear a freezer suit and PPE which is all provided by the company.
Ready to Apply?
If you like what you see, and are ready to apply for a position in one of our Dot Foods Canada warehouses, click below and follow the application instructions.
Questions?
If you'd like to know more about Dot Foods Canada or career opportunities within the company, please contact us and we'll be happy to help!