Search for Available Jobs
Find A Job That Fits Your Lifestyle
In the Dot Foods Canada warehouse, you'll work the schedule that's right for you. We provide regular, reliable schedules and predictable paychecks that allow you to have a life outside of work.
Join the Dot Foods Canada warehouse team and fit work into your life—not the other way around.
Fit Your Job Into Your Life, Not Your Life Into Your Work Schedule
Enjoy a three-day weekend every single week with Dot Foods Canada. Your workweek is broken down into four ten-hour shifts and overtime is generally available if you feel like making a little more in a given pay period.
One thing is for sure in the Dot Foods warehouse: there is never a dull day. Once you're trained on the equipment and processes, you'll be put into a rotation where you'll be completing different tasks each day.
At Dot, full-time employees will get 40 hours per week, so there's no guessing as to what your schedule or your next paycheck might look like. And if you ever feel like earning extra, overtime shifts are generally available.
Why Work At Dot
There are many reasons people from all over North America choose to advance their careers with Dot. Here are just a few of our stories.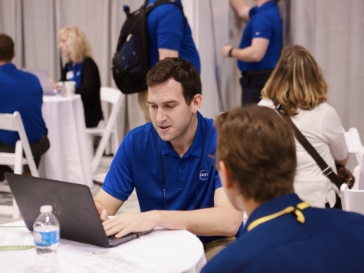 Our Customers
Revolutionizing the concept of "food redistribution" we aim to make products more accessible and more affordable to customers throughout the industry.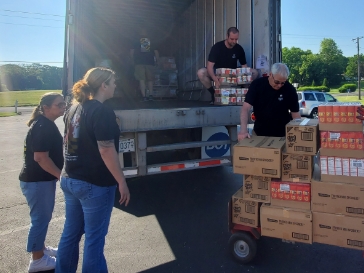 Our Communities
We are proud to support our local communities by bringing food to your school cafeterias, hospitals, corner pubs, and your kitchen tables.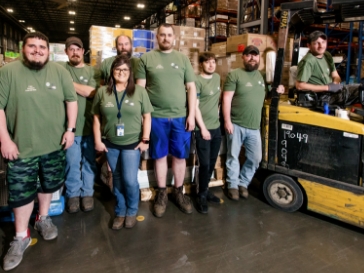 Our Team
We would be nothing without the hardworking men and women who keep us going. And it's up to us to give them the support they need.
Ready to Apply?
If you like what you see, and are ready to apply for a position in one of our Dot Foods Canada warehouses, click below and follow the application instructions.
Our Location
To find the Dot Foods Canada distribution center nearest you, visit our locations page.