Search for Available Jobs
A lot has changed since Dot Foods' founding in 1960, but their founding principles never have (and never will). As the Canadian subsidiary of Dot Foods–North America's largest food redistributor–Dot Foods Canada is focused on serving the interests of our customers, strengthening our communities, and supporting the livelihoods of our growing team.
Revolutionizing the concept of "food redistribution" we aim to make products more accessible and more affordable to customers throughout the industry. Our redistribution model helps all parties address the unique challenges of their businesses.
We take a lot of pride in our ability to feed our local communities and it's not a responsibility we take for granted. Throughout our history, our products have made their way to your community's school cafeterias, hospitals, corner pubs, and your kitchen tables.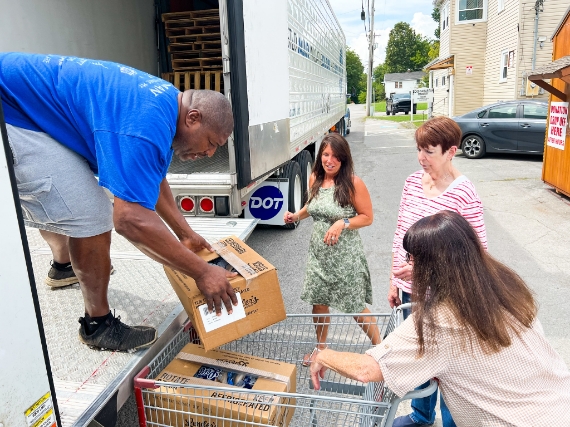 But what sets Dot Foods Canada apart more than anything else is our people; a dedicated team of hardworking individuals who contribute their time and talents day in and day out. And it's up to us to make sure they and their families are supported with opportunities for personal growth and professional success. We offer best-in-class benefits, competitive wages, as well as employee engagement opportunities and social events throughout the year.
Ready to Apply?
If you like what you see, and are ready to apply for a position in one of our Dot Foods Canada warehouses, click below and follow the application instructions.
Questions?
If you'd like to know more about Dot Foods Canada or career opportunities within the company, please contact us and we'll be happy to help!